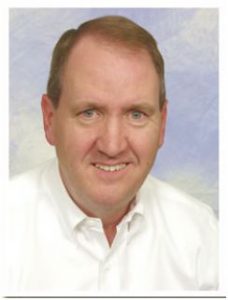 Steven Lay
Having spent decades working with corporate incentives and branding, I understand the value of high quality products for gifting, rewarding and branding. Through our experiences with our quartz coasters, we have expanded into a new line specific for corporate and home accents-Mosaic Tile Images and tabletops with custom images that are permanent.
I invite you to look around the site.
NOTE: We welcome all calls to discuss our products and options to apply them to your specific needs. We do have minimum requirements for each of our products because of supplier minimums, shop work-flow, and costs of set-ups. 
Access to most any exotic wood or hardwood. We prefer domestic.
No products are made in China. Bamboo is grown and harvested in Taiwan.
Quartz raw material (tiles & countertops) are manufactured in Sapin and distributed fron Houston.
All laser engraving is done in U.S.
Sublimation work is done in U.S.
We provide Plasma Cutting capabilities for very specific client requirements for cut out metal applications.
Cabinet shop .
CNC router machine.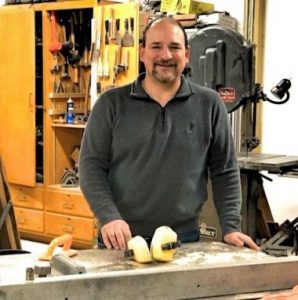 Ken Koleszar
Ken has been a product designer for 35 years and has collected machines and materials relating to this discipline. In addition he has taught Advanced Technical Drawing and Manufacturing at the college level.  "Functional Art is what I enjoy the most. Art is the skill and intellect that separates a 'masterpiece' from a 'nice' object.
Ken is a person of impeccable skills and understanding of  how best to present elegance and sophisticated styling.
He is responsible for having personally scouted for and acquired the lumber for many of our projects. This includes acquiring the trees  that were to be cut from farm field edges and then milling them into usable boards. He then cures the material for at least a year before turning them into our beautiful products. since Ken is the only person involved from start to finished product, he has total control of the quality.
Why do we have an approach to selling our product that require an Inquiry?
Because of the many options for each category of product, we can to make sure clients understand options.
Every event, occasion, award, etc. have a different objective-whether it is branding or social.
Each category of product has a specific audience/event in mind. You want to get it right the first time.
As our production group acquires new tools we can offer new and unique combination of products.  For example, the Plasma Cutter let's us work with custom metals and metal designs.
Recently we have added more sublimation image options–we can offer custom images turned into mosaic's on walls (using 4 x 4 inch tiles); not just backsplashes but also literally an entire wall.  Imagine such feature options for home builders, private remodels, wine cellars and even shower enclosures.  There is an opportunity to do custom floor tiles with images that are permanent; that will never wear or scratch off.
Because we offer a plethora of options for each category of product we ask that you call us to discuss exactly what your needs are and the specific application: convention give-a-ways, branding, award, gifting and favors for meetings or wedding, etc.  Although we sell wine related products we do not sell wine. Sorry