At Least One More?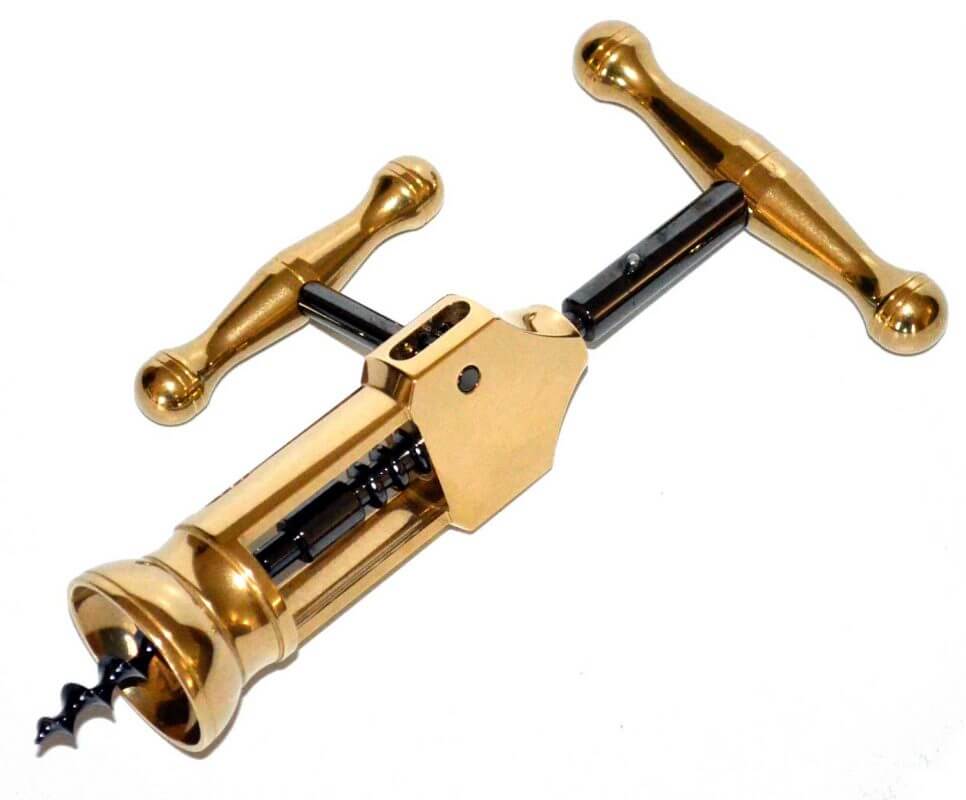 A few years ago I worked on a film project about wine with a Master Sommelier. In fact he has his own label and the wine is great. A recurring discussion we had was the subject of corkage fees. Bottom-line, "each case is different, but it can boil down to the fact that corkage fees are there primarily to dissuade the customer from bringing their own wine and to coerce them to buy from the wine list", says Tom Wark-American Wine Consumer Coalition.
Some restaurateurs claim that a customer bringing their own wine is like bringing in their own steak and asking the restaurant to cook it for them and paying a "steak fee". Obviously, restaurants can do whatever they want but the facts remain, corkage fees have been around for many decades and they must add value to the restaurant or they would not be there. However, paying $60 for a $20 bottle of wine does seem to be excessive when not dining on a non-expense account. And, by-the-glass it can be more than $60.
From the restaurants point of view, they have costs associated with selling wine, some are not immediately recognized or fully appreciated by the consumer. However, every restaurant has a method to their madness in selling wine; where they position the wines on their wine list and how they list wine in a specific on the wine list. But, Mr. Wark thinks my thesis on corkage fees is lame. Further, not all restaurants that sell wine are of the Joel Robuchon caliber or Aureole with its wine cellar tower. Aureole has a wine list of over 3,200 bottles. Nonetheless, wine can be an expensive operation in any restaurant, including you favorite neighborhood restaurant.
The point being, restaurants have capital and operating expenses committed to wine and a mark-up is to be expected. Irrespective of costs, the highest corkage fee I have found so far is The French Laundry in Napa, CA; a whopping $150 per bottle. In most industries (even retail wine) a 300% mark-up would be a precursor to being self-destructive. Wine is not a rare commodity.
A fine dining restaurant mentioned previously is Aureole in Las Vegas with an impressive view of a 4 story wine tower. They have no problem with people bringing their own wine and their corkage fee is $50 per bottle, a 2 bottle maximum, and the wine must not be on their wine list. Roy's, a nice restaurant with great food and an international presence, charges a corkage fee of $15 per 750 ml bottle and say they are comfortable with a customer bringing their own wine if it makes their visit more enjoyable.
"I think someone dining at a restaurant with an entrée's of $25-35, a $15-20 corkage fee is reasonable," said Wark. "When you have a favorite wine and you are familiar with the retail price of that bottle of wine, check out the restaurants wine list; check out the mark-up. A $25 Zinfandel retail is probably ridiculous at $75 price at a restaurant."
I did some research in the past on what makes a bottle of wine worth $50 or even $500. Interestingly, many people do not fully appreciate the variables that dictate wines' costs. For example, the cost of storage space, facility costs (support) and equipment. Conversely, these costs do not justify 200-300% mark-ups.
Aside from wine inventory, facility, equipment, and square footage costs; another expense for a restaurant is the sommelier. (Value of a non-MS awarded sommelier is in the eye of the beholder.) The table side wine service is not necessarily free either. But real sommeliers (Court of Master Sommeliers or Master of Wine) are very rare and their knowledge of wines is profound; they can add to a wine experience. There are only 220 Court of Master Sommeliers in the world with only 140 in the U.S. Fifteen Master Sommeliers are in Napa County, CA followed by twelve in Las Vegas, NV. Somebody must pay for this service-corkage fee and wine list mark-ups are the most obvious answer. Just remember, not every restaurant has a Master Sommelier, but most have someone performing the function of sommelier.
Why would a customer want to bring their own wine to a restaurant? Some thoughts on this:
The customer does not want to pay a 200% plus premium for a wine they can buy at Costco for less than half the price on a wine list.
They know the menu item they will order and a friend recommended a specific wine that is not shown on the restaurants on-line wine list.
Customer is trying to impress a client or special guest with his knowledge of wine and extols the virtues of one he/she has brought. Maybe it is a special celebratory wine saved for a specific occasion.
Maybe the restaurant does not have a wine list that is of an acceptable quality, but the food is great.
Wine should be fun, entertaining, and contemplative and evoke conviviality. After all, wine is not the main course.
Some points to think about in deciding to take a bottle of wine to the restaurant.
Call ahead and inquire about the corkage fee.
Check if the restaurant has a wine list on-line. If your wine is on the list and the price is reasonable, go with that. Otherwise change the bottle of wine you were planning on bringing.
Do not be embarrassed or timid about wanting to bring your own wine, the corkage fee is still a great profit opportunity for the restaurant.
Offer the server/sommelier a taste of your wine if they are not familiar with the wine.
Don't hesitate to ask the server/sommelier if they could waive the corkage fee. This would be appropriate if you are a frequent diner or have at least 4 in your party.
I recently heard a customer offer the sommelier to taste the wine he brought. The sommelier was interested because he was unfamiliar with the winery, winemaker and the AVA. He appeared to be genuinely appreciative of the offer and waived the corkage charge. Nice!
It is an acceptable practice in dining out to bring your own wine and expect a corkage fee; a practice not to be ashamed of utilizing. Be proud that you have a favorite wine. Corkage fees are a time honored practice, so use it appropriately.