Description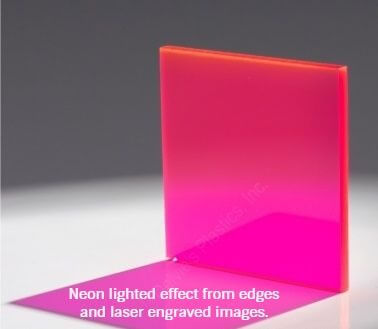 Acrylic is a material that is cast and when properly cut from full sheet, with the edges polished, reflect light from polished edges; kind of a neon effect.
Because acrylic is light weight we have added a small 1/16 inch hole to the center of the coaster to compensate for surface tensions coming from condensation or spilled liquids.
We only offer a red or blue style as that color is best at reflecting light.
Coasters can come in round and square with rounded edges. The size for either style is 3.5 inches.
Laser engraved image or text will also provide the interesting effect of light reflection or neon effect.
Coasters come with silicon pads on the bottom to keep them from sliding and to make it easy to pick them up and wash them.
However, do not put coaster in dishwashers or submerge in soapy water other then for timely cleaning.
Coasters are 1/4 inch thick, 3.5 inches square or round.